 Re-Use your containers onto another booking
Avoid going to the empty container park by using our Re-Use service where you can book an import container for your export needs. Saving you time and money in transport costs.
Learn more Exchange your containers with other companies
Looking to find or get rid of a container? Widen your search by collaborating with transport companies near you. You can offer or request empty containers and eliminate the need to transit through depots.
Learn more










A central neutral platform
Providing you with more opportunities for container triangulation
Currently partnering with 19 shipping lines across 10 markets









A simple solution for every business
The MatchBox Exchange digital platform enables all key industry players to Re-Use and Exchange shipping containers between themselves – reducing transport costs and delays and improving productivity.
Discover how the MatchBox Exchange platform can benefit your business:
Why 1500+ users have adopted
MatchBox Exchange

"MatchBox Exchange is a program that has saved our company a lot of time and money.
Along with this, the program's clean interface makes it incredibly easy
to use and allows us to exchange boxes without having to contact the shipping line."
Jack Norton
Operations


"The benefits are there for us and the industry, getting those extra truck movements out in the wharf area.
Making sure that we are doing less of everything. It has been a huge value to the business."
Shaun Johnshon
General Manager

"We don't have to waste time picking up containers anymore, MatchBox Exchange allows us to utilise our fleet better and save more fuel.
There is no better word than "awesome". A truly useful platfom for us to use.
Chutiwat Jaokasikorn (Aum)
Assistant Managing Director


"The platform is simple to use and requires minimal training to get started. Best of all, it is on a pay-per-use basis, we only pay for what we booked for. Which makes sense for both small and large companies. Looking forward to seeing more carriers on the platform."
Kenny Chua
Manager


"The team at MatchBox is great, they assist with problem solving efficiently. They are helpful and easy to communicate with. That helps to smooth out any bumps and problems faced especially in the earlier stages. Matchbox has definitely helped ease the burden of our daily operations, and we will definitely recommend it to others.
Ong Jun Wei
Transport Manager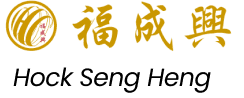 "Really appreciate the service you guys provide us, It removes a lot of the hassle that container parks create, It has also allowed us to create good relationships with other transport companies in the area.
Nick Sloot
Despatcher

Our ZeroEmissions Mission
Saving our customers transport costs are not our only mission. We believe in creating an eco-friendly industry through digital solutions that result in a better future.
24,877,850 Kms
Trucking trips saved so far
23,003,000 Kgs
Carbon emissions saved so far
Find out how much costs we can save you with our
cost savings calculator